Having Questions? Leave a comment and we will attend to it. Share this post to your friends on social media by using the share buttons below.
One of the best states in Nigeria to attend any polytechnic is in Lagos State. Lagos state is well known for its amazing social life and vast opportunities for both the young and old. So, if you are looking for something like this, here is the list of polytechnics in Lagos state.
Lagos is a state in the southwestern geopolitical zone of Nigeria. The smallest in area of Nigeria's 36 states, Lagos State is arguably the most economically important state of the country. Victoria Island, the financial centre of the metropolis, is known for its beach resorts, boutiques and nightlife.
Reasons Why You Should Study in Lagos State
Food in Lagos is very amazing and different
The people are lively, nice and fun
Lagos has a very good social environment. You socialize effectively.
There are a lot of job and business opportunities for you in Lagos State.
SEE ALSO: Full List of Courses Offered in Nigerian Polytechnics | Science, Art and Social Science
List of Polytechnics in Lagos State Nigeria
These are the List of Polytechnics currently in Lagos State:
1. Grace Polytechnic:
Grace Polytechnic is a private polytechnic located in Lagos state south west Nigeria. The institution is funded and run by private individuals. Grace Polytechnics has no religious affiliation and admits students from different parts of the country irrespective of the religious or ethnical background. Admission into this institution is not so competitive compared to other polytechnics in Nigeria
2. Lagos State Polytechnic:
The Lagos State College of Science and Technology (now known as Lagos State Polytechnic) was established with the promulgation of Lagos State Edict No. 1 of 1978 with retroactive effect from June 1, 1977. The Polytechnic currently has a staff strength of 808 with 56 accredited programmes across the various Schools. This is one of the best polytechnics in Lagos State.
Address: Murtala Muhammed Way, Alagomeji-Yaba 100001, Ikeja
3. Lagos City Polytechnic:
Lagos City Polytechnic is a privately owned polytechnic in Ikeja, Lagos, Nigeria. It provides National Diploma courses in Accountancy, Banking & Finance and Business Studies. The Lagos City Polytechnic was established in 1990 by Engineer Babatunde Odufuwa as the first private tertiary educational institution in Nigeria.
Address: 6, 7 Bashiru Oweh St, Ikeja, Lagos
4. Ronik Polytechnic:
Ronik Polytechnic is an offshoot of the Ronik International Institute of Secretarial, Computer and Management Studies, Ejigbo, Lagos. The Institute was established in the year 1991 to cater for people who desire highly rewarding careers in Secretarial, Computer and Management related fields.
Address:
23/25 Ailegun Rd, Isheri Osun 21764, Lagos
5. Gateway Polytechnic Saapade:
Gateway ICT Polytechnic was established and commissioned on 22nd June 2006, by the enabling Law H.B.30/OG/2005. Since then, the Polytechnic has grown from a toddler to become a giant and a major stakeholder in the education sector in the state.
At present, the Polytechnic has got all its courses fully accredited by the National Board for Technical Education (NBTE) which cut across the National Diploma, Higher National Diploma and Part-Time.
Address:
3 – 5 Toyin Street, Ikeja, Lagos
6. Kalac Christal Polytechnic:
Kalac Christal Polytechnic is established in accordance with the National Board for Technical Education academic regulation. Today, Kalac Christal Polytechnic is structured into three Colleges and seven Academic Departments. We find it necessary to re-position polytechnic education in Nigeria to meet National and global challenges.
LOCATION: Opposite Shoprite, Sangotedo Lekki, Lagos State.
7. Allover Central Polytechnic:
Allover Central Polytechnic commonly called alloverpoly, is a private polytechnic located in Otta, Ogun State, South West Nigeria. The polytechnic was established in 2003 and has since then worked towards being Nigeria's leading private polytechnic.
Address: Allover Road, Ota
8. Ibeku Polytechnic:
The concept of the Ibeku Polytechnic was construed prior to the year 2005. In 2006 consultation of the stakeholders was made and the final agreement reached in2007 for the establishment of the Polytechnic.
Address: LUTH 2nd Gate, 42 Ishaga Rd, Lagos
9. Eko City Polytechnic
Eko College of Management and Technology (EKOCITY) is an Institution established by the Federal Government under Federal Ministry of Education (FME), Approved by the National Board for Technical Education (NBTE) and listed on the National Brochure of the Joint Admissions and Matriculation Board (JAMB).
Address: Hostel Bus stop, 14 Kudaki Rd, Ikotun, Lagos
10. Wolex Polytechnic: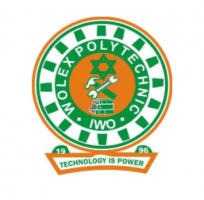 Following the Decree 9nof January 1993, allowing for the establishment of Private Polytechnics, in the country, Wolex Polytechnic was one of the lucky Polytechnics registered by the Federal Government in 1999 with certificate No. FME/NBTEPP/00/02 dated 4th September, 2000.
Address: 6 Ogun St, Ikoyi, Lagos

RECOMMENDED: List of Most Sought After Universities and Polytechnics In Nigeria 2020
16 Fun Places to Visit while you School in Lagos
While you are in school, you need to spoil yourself a bit. Take yourself out, hang out with friends from time to time. Here are some fun places you can visit
Get Arena
National Theatre
Nigerian National Museum
Omu Resort
Hi-Impact Planet Amusement Park
Lekki Conservation Centre
Barracuda Beach Resort
La Campagne Tropicana Resort
Ikeja City Mall
Elegushi Beach
Nike Art Gallery
Freedom Park
Terra Kulture
Kalakuta Museum
Jazzhole
Lekki Leisure Lake
Muson Centre
Oniru Private Beach
Ozone Cinemas in Yaba
Play Barn
Silverbird Galleria in Victoria Island
Tafawa Balewa Square
The Escape Room
The Palms Shopping Mall
The Soul Lounge
Whispering Palms 
In conclusion, studying in Lagos state will be a very good experience for you. Go for it!
Having Questions? Leave a comment and we will attend to it. Share this post to your friends on social media by using the share buttons below.