Having Questions? Leave a comment and we will attend to it. Share this post to your friends on social media by using the share buttons below.
This investigation delves into the Price of Getting a Driver's License in Nigeria, shedding light on the various expenses involved in the process and offering insights into the value of responsible road use that this investment yields.
Current Price of Getting Driver's License: Driving without a license is regarded as being unlawful in Nigeria. An individual's right to drive is granted by a driver's license, a legal document that is given by the Federal Road Safety Commission (FRSC). In Nigeria, a driver's license can be obtained by anyone who is at least 18 years old.
To get a driver's license in Nigeria, a person must meet other requirements in addition to their age. There are procedures to follow and other prerequisites that must be met. Additionally, there is a fee associated with getting this license, and it has a 3 or 5-year validity.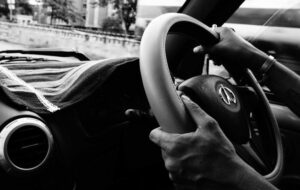 Documents Needed In Nigeria To Obtain A Driver's License
You won't receive a driver's license in Nigeria if your paperwork is incomplete. The list of necessary documents is provided below:
a. Driving school certification
b. Student's permit
c. Certificate for a VIO Test
d. Age declaration and birth certificate.
e. FRSC-approved clinics' eye test certificate
f. (Bank teller or printout) Proof of payment for a driver's license.
g. National Identity Number (NIN)
How To Apply For A Driving License In Nigeria
These few steps will help you get a driver's license quickly, without hassle, if you're trying to get one for the first time in Nigeria;
Attend training at a driving school that has been approved.
The Vehicle Inspection Officer (VIO) will then receive you from your driving school to take a driving test.
You'll receive a certificate of proficiency from the VIO after passing the driving test.
Fill out the application for a driver's license at the Drivers Licensing Centre (DLC) or submit it online through their website. Get online or to the bank and pay the license fee.
Once the payment has been verified, if you submitted your application online, print your acknowledgement slip.
When you arrive at the DLC, hand your application form or slip to the Board of Internal Revenue (BIR) Officer and the VIO for approval.
To get your biometric data captured, proceed to the FRSC Officer at the DLC.
Obtain a 60-day temporary driving permit.
The original driver's license can be picked up at the BIR Office after 60 days.
Application Form for Nigerian Driving Permit
This application form can be completed online or at the Driver's License Center (DLC), as was previously mentioned. This form asks for some basic information about you, including your name, age, health, and the number of years you want to keep your driver's license. The form is easy to fill up, but you must write or type carefully to avoid errors. It's acceptable to double check your responses before submitting. The majority of the application form's questions are listed below;
Title(s): (Chief/Mr/Mrs/Miss) and last name
First or initial name
Any other names
Sex: (Male/ Female/Any other identifications)
Date of birth: (in the order of date first followed by month, then year)
Place of birth
Marital status (Married, single, divorced)
Country of origin
Home Address
State of origin
Local Govt of Origin
Phone number(s)
Employment details
Mother's maiden name
Height
Blood group
Next of kin's personal details
Next of kin's country of origin
Years of application: 3 years or 5 years…
READ How to Immigrate to UK as a Truck Driver 2023/2024
How Much Does It Cost To Apply For A New Driving License?
Finally, let's address the important question: How much does it actually cost to obtain a driver's license in Nigeria?
That is one question for which there is never a single response.
Different people provide different responses. The values stated are frequently in the range of N18, 000 to N28, 0000 or even more.
However, the Federal Road Safety Corps (FRSC), the organization in charge of granting driver's licenses in Nigeria, asserts that the price to get a new one is N6, 300.
For many Nigerians, the N6, 300 cost for a driver's license is a figment of the FRSC's imagination.
To be fair, some Nigerians acknowledged that the FRSC account might be accurate. These Nigerians concur that the actual fee for obtaining a driver's license is N6, 300.
However, they claim that additional costs such as bank commissions and taxes frequently pile up to make the total amount applicants spend in the neighborhood of N10,200.
But money is hardly the only thing it will cost you to get a driver's license. You will have to give up your time, too. There is the protracted and incredibly difficult procedure of getting a driver's license.
The extremely onerous licensing process is what frequently drives applicants to hire middlemen or touts to handle their purchases. These middlemen and touts are typically to blame for raising the total cost of obtaining the license to between N25,000 and N28,0000.
Despite complaints over the years about how difficult it is to obtain a driver's license, the issuing authorities have merely made lip service to attempts to streamline or lessen the burden of the procedure.
What justification is there, for instance, for applicants to have to wait between 90 and 180 days before receiving a driver's license?
Why does it take so long to obtain an unattractive and simple card without a microchip as SIM cards and ATM cards do?
Additionally, why is it necessary for a candidate to give up an entire day for "capturing"?
Or perhaps there are certain people who greatly profit from the difficult procedure of getting a driver's license in Nigeria.
Are the delays that people encounter when applying for a license to drive in Nigeria on purpose?
It's possible that these bottlenecks were put in place on purpose to annoy applicants to the point where they would willingly pay extra to middlemen to obtain permits. Of course, these middlemen are thought to be staff members acting in place of the issuing authority.
Clearly, this is a field in which the government needs to concentrate its anti-corruption efforts.
READ Reporting an Uber Driver in Nigeria
How To Tell If Your Driver's License Is Real or Not
You must exercise caution given the nature of Nigeria to avoid becoming a victim of scammers. All you have to do to determine if your driver's license was issued in Nigeria originally is to follow these easy instructions.
a. Visit the FRSC Nigeria website.
b. Select DL Application.
c. Select "Renewal" from the drop-down menu if your driver's license has expired.
d. Click "Reissue Driver's License" while it is still in effect.
e. Enter your driver's license number and birthdate in the dialogue box that appears.
Select "search"
f. After verifying the Drivers License number is accurate, click Ok from the pop-up box.
How To Renew Your Drivers License In Nigeria
Depending on the type of license you first applied for, it can last three or five years. Follow these easy procedures to rapidly renew your license if it has expired;
Access the FRSC website.
Choose "Renew Driver's License" from the drop-down box after clicking on "DL Application."
To access any existing demographic data about you, enter your driver's license number and birthdate.
Online payments come with a printed receipt.
Visit the nearby Drivers Licensing Center with your receipt and acknowledgement form.
Acquire a 60-day temporary driver's license.
After 60 days, pick up the original driver's license at the BIR office.
Conclusion
To avoid problems with the police or any FRSC official, every driver in Nigeria must possess a driver's license. So, to obtain your driver's license, follow the above-mentioned instructions whether you are applying for the first time or renewing. Tell us in the comments area below how much you paid for your driver's license if you already have one.
Having Questions? Leave a comment and we will attend to it. Share this post to your friends on social media by using the share buttons below.