Having Questions? Leave a comment and we will attend to it. Share this post to your friends on social media by using the share buttons below.
Embark on a journey of exploration into the realms of the mind and beyond with our Online Parapsychology Program.
Be it talking to spirits or talking to the dead in their dreams, experiencing paranormal phenomena like telepathy, or interacting with the spirit world, we've heard many stories of people experiencing paranormal activities. But did you know that there is a branch of psychology that deals with paranormal phenomena and exciting concepts like telepathy, clairvoyance, extrasensory perception, and telekinesis? Here's everything you need to know about the best universities for parapsychology courses.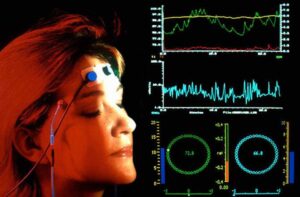 What is Parapsychology?
The word 'Parapsychology' is a combination of two words- paranormal and psychology. Paranormal means 'scientifically unexplainable' and psychology means 'study of mind and behavior'. So, parapsychology means the study of humans who experience instances that cannot be scientifically proved. When we talk about anything paranormal, we instantly connect it to ghosts. But thanking a formless God is also a paranormal activity.
The study involves research on reincarnation, near-death experience (NDE), out-of-body experience, lucid dreaming, dream telepathy, and almost every abnormal experience occurring to a human, Psychologists who specialize in research about humans that suffer from the above incidents are called parapsychologists.
History of Parapsychology
Parapsychology was founded by Joseph Banks Rhine who was a botanist by profession. He was attending a lecture by Arthur Conan Dyle, author of Sherlock Holmes in 1922. Arthur's mention of scientific proof of talking with the dead inspired Rhine to attend psychology classes at Harvard University.
He then worked at Duke University in the US and developed the research methodologies and experiments of a new branch of abnormal psychology. While his new development garnered appreciation worldwide, the scientists never accepted his theory. In the past years, many parapsychologists have rejected Rhine's experiments by calling them misjudged and hasty. The 80s era saw a lot of educational growth in the US but the past decade saw a shift of research from the US to Europe.
Why Study Parapsychology?
Parapsychology has seen a consistent increase in the number of professionals yet they are ridiculed as black magicians or wizards/witches. There are certain conditions that you have to consider before you decide on studying to be a parapsychologist:
Studying the Unknown: Like the talk about what exists on the other side of the black hole is based on theories and less evidence, parapsychology and its experiments meet the same conclusion. Paranormal incidents have not been proven or studied by professionals which means this field is open for research opportunities.
Criticism: Research on paranormal activities is a very personal experience. What you may feel while being the centre of experimentation might sound untrue or vague to a logical person. You will meet a lot of criticism in your journey.
Brave and Strong-headed: You have to be brave enough to work in the research lab for a long time and communicate with beings outside your comfort zone.
The field of parapsychology is relatively new and offers an exciting chance to be involved in activities that occur only to a few people on Earth. The scope is immense and will see expansive growth in the coming years.
Bachelor's Degree in Parapsychology
There are two approaches to how you can study parapsychology as an undergraduate only. They are as follows:-
A few universities globally like Bircham International University offer a special bachelor's degree for students of Parapsychology. You are required to have 130 academic credits in high school to be eligible for this online, 4-year course. The minimum tuition fee is more than Rs.3 lakhs per year.
You can pursue a B.Sc in Psychology and then go for an M.Sc in Psychology. During your masters, you can choose to specialise in parapsychology if your university offers it.
Master's Degree in Parapsychology
Like bachelor's, there are two ways of doing a postgraduate degree in parapsychology. They are as follows:
Bircham International University offers a master's degree as well online for 2 years. The minimum tuition fee is over Rs 4 lakhs per year.
Another way can be pursuing a masters in psychological research where you learn all the psychological research methodologies. This way you can improve the technical skills required for your PhD.
PhD in Parapsychology
You don't become a parapsychologist unless you research and experiment in your lab. PhD is a must if you want to become a recognized parapsychologist. Many universities like the University of Edinburgh offer a doctorate. Funding aids are also easily available.
Diploma in Parapsychology
Diplomas in parapsychology are very seldom heard of. This is because it is a subject of immense knowledge and too vast to be covered in a year-long diploma. Bircham University in Spain offers an online diploma in parapsychology.  
World's Top Universities for Parapsychology Courses
University of California
University of Virginia
University of West Georgia
Atlantic University
University of Colorado
Duke University
The University of the West of England
Cardiff Metropolitan University
University of Derby
University of Edinburgh
University of Greenwich
University of Hertfordshire
Manchester Metropolitan University
Goldsmiths, University of London
Lancaster University
University of York
University of Northampton
Ryerson University International College, Canada
Universities in India for Parapsychology Courses
Technically, only Andhra University has a parapsychology department in India but Delhi University and Punjab University both have a minimum amount of research dedicated to parapsychology courses:
Andhra University
Punjab University
Delhi University
Career Scope
Parapsychology is a growing branch of psychology. Parapsychologists dedicate their entire professional life to experimenting and writing research papers. Therefore, one way of earning is to be employed at the research departments of educational institutions. They fund your research, publish your work and also give you due credit as a parapsychologist. You can also publish your work in a book for future students. Collaborating with a publishing house will also help you earn sufficient money.
That's the much we can take on the topic "Parapsychology Degree Online 2023/2024".
ALSO READ
Top Online Christian Psychology Degree Programs and Industry Salary 2023/2024
[UPDATED] Yaba College of Technology, YABATECH Post UTME Form for 2021/2022 Academic Session | ND & Degree
10 Tips on How to Become A Successful Crypo Trader
Having Questions? Leave a comment and we will attend to it. Share this post to your friends on social media by using the share buttons below.