Having Questions? Leave a comment and we will attend to it. Share this post to your friends on social media by using the share buttons below.
Discover the seamless application process for Taylor College 2023/2024 academic year. Join our dynamic community and unlock your potential today.
It is a known fact that the number of nursing applicants yearly is on the rise.
Nursing is one of the most loved courses in the world and Nurses are the most caring of health care professionals.
Therefore, getting a Job as a nurse is no small feat as you would have already go through a lot of Exams and evidently performed well to be entertained or afforded the chance.
Nonetheless, going to a reputable institution of learning will relieve you of so many stress and that's why we are talking about this institution today.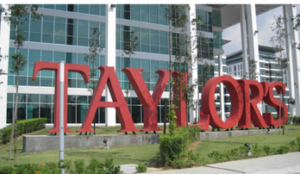 Taylor College began as the Professional Health Training Academy in 1999, providing healthcare training to Central Florida people. The Council on Occupational Education granted the school accreditation in 2006.
In 2008, the college witnessed substantial development and changed its name to Taylor College to better reflect the community's vision and programs. Taylor College began the process of applying to the Florida Board of Nursing to provide a certified nursing program in 2008.
Classes began the next year at the newly created campus in Belleview, Florida. On one floor, there are three classrooms, one combination classroom/nursing skills lab, two skills laboratories, administrative and faculty offices, and a total of 10,600 square feet of learning and working space.
Taylor College has developed greatly since its humble beginnings 20 years ago, and currently offers two-degree programs, one diploma program, and three short-term test preparation courses at its Belleview, FL site. The school remains devoted to its aim of assisting students in achieving their career and personal goals, as well as meeting the employment needs of local businesses.
Taylor College Programs
ASSOCIATE DEGREE PROGRAMS
› PHYSICAL THERAPIST ASSISTANT
› PROFESSIONAL NURSING
DIPLOMA PROGRAMS
Application Requirements
A diploma from a recognized high school, a General Education Diploma (GED), or the equivalent is required to enroll at Taylor College.
We can help you obtain a copy of your high school diploma or your GED if you do not already have these papers.
There may be additional program-specific criteria. For further information, call 352-245-4119 and speak with an admissions representative.
How to apply
Application forms are available here.
Complete the forms as instructed and submit
READ How to easily Apply for Canada Student Visa in Nigeria

Contact details

Taylor College

5190 SE 125th Street
Belleview, Florida 34420
Phone: 800-214-4650
Fax: 352-245-0276

  That's the much we can take on the topic "Taylor College Application 2023/2024".

Thanks For Reading

ALSO READ

Requirements To Study Computer Science At UNIPORT

Top 7 Most Powerful Egyptian Gods

Top Online Animation Degree Programs and Industry Salary 2023/2024

How to pass your Canada driving test Easily in 2023




Having Questions? Leave a comment and we will attend to it. Share this post to your friends on social media by using the share buttons below.