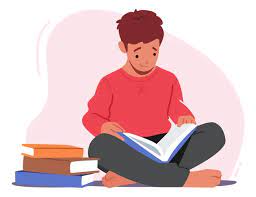 Master the art of efficient one-day exam preparation with expert tips and strategies. Boost your confidence and maximize your results in just 24 hours of focused study.
Efficient One-Day Exam Preparation: The test is a ladder to success that can only identify applicants who are studying firmly, patiently, and wisely; a student who separates his life from his studies does not realize that it is possible to ascend this ladder. Exams are the last obstacle students must clear to move on to the next level. Every student must take the tests at the conclusion of their academic year since they carry a lot of weight.
No matter how much you have studied during the year, do your best to study and be ready for the exam in the last few days before it. Every student must be aware of certain helpful study techniques for this reason.
Here are some practical strategies for finishing things off while studying for finals in a day.
How To Study And Prepare For An Exam in 24 Hours
1. Managing time: Utilize the time that is left to prepare and review the subjects. Instead of rehashing the same themes, keep note of what you've revised.
To ensure that you have time to study all the courses, develop a balanced study timetable. Avoid blending all the topics together at once. To achieve this, create a schedule of all the things you must do.
READ 12 Best Tips How To Prepare For A Teaching Job Interview
2. Make revision notes: It is challenging to review every topic before the exams because of the extensive syllabus of disciplines. Prepare brief, concise notes that are straight to the point for the main subjects that you may use to review for the exam.
Stay away from the cramming since you risk forgetting what you learnt. Instead, have a look at your quick notes that you made while the class was discussing the topic. As reviewing the notes during the final preparation might assist you in remembering all the key elements and producing quality responses
3. Never cram the day of the exam: Before the start of the exam, almost all of the students have a habit of studying and cramming material.
This is entirely the incorrect approach. It is advised not to read about new subjects before the exam because you can forget what you already remembered. Preparing for a test through studying is similar to cramming. In addition, cramming will cause you to forget what you have previously studied.
4. Answer questions from previous years' exams: Solving previous test papers is among the most efficient ways to study for examinations when you don't have much time. It will assist you in comprehending the structure of the question papers and the expected time restriction for the examination.
READ Toughest Questions in Life: Top 9
Practice outdated question paper sets while you study for exams to get a sense of the kinds of questions you could encounter.
5. Write neatly and well presented: It is more likely that you will receive excellent grades in the topics if you present your answer sheet correctly. In order to become acclimated to writing quality replies, practice writing better answers before the tests. Make the most of your time to achieve the best results.
6. Within 5 hours, revise: First and foremost, avoid touching untaught chapters or uncovered curriculum a few days before tests. If you must, simply keep in mind the three R's, which are crucial.
Every new concept you acquire has to be reviewed, recapped, and reinforced within a 5-hour period. According to science, if you don't, you won't recall 80% of the material you've read.
To ensure that it stays in your mind for a long time, revise it within 5 hours.