Having Questions? Leave a comment and we will attend to it. Share this post to your friends on social media by using the share buttons below.
Today, we will take a look at some of the Top Online Marketing Degree Programs in 2023/2024 and also some areas of specialisation to be aware of. With the rise of digital marketing, the demand for professionals with a Marketing degree has also increased. However, not everyone has the luxury of attending a traditional on-campus program. That's why online marketing degree programs have become an increasingly popular option. In this blog post, we will explore the benefits of pursuing a marketing degree online.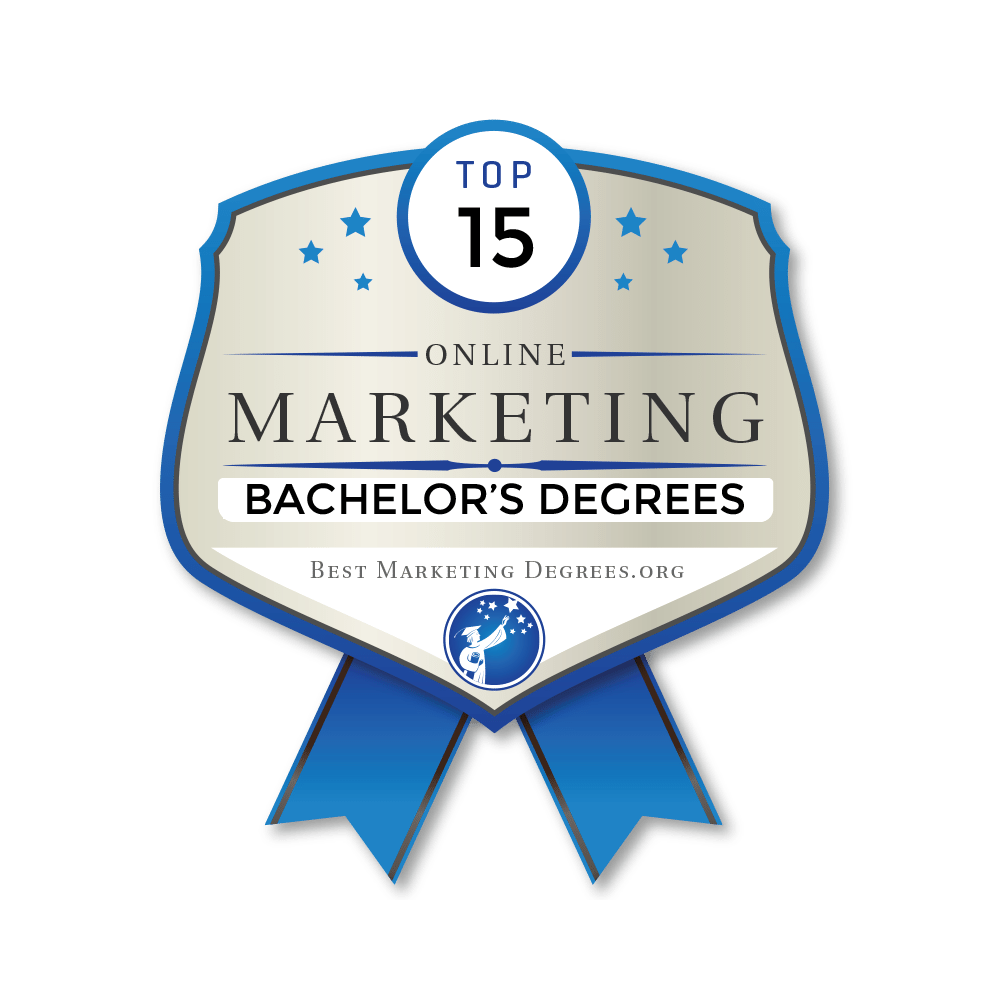 Also, we will explore how you can obtain a degree in marketing.
Top Online Marketing Degree Programs in 2023/2024
A bachelor's in marketing is available in a number of specializations allowing you to focus on the field that interests you most.
Marketing – General
Digital Marketing
International Business Marketing
Marketing Management
Market Research and Analysis
Public Relations
Social Media Marketing
Depending on your school, these specializations of online marketing degree programs might be offered as majors, minors, or just concentrations.
Marketing – General
If you have a knack for salesmanship, you might benefit from an online marketing degree. It's a non-traditional path to a successful career in the advertising job market, but it can still prepare you for the challenges of the job, and it can help you qualify for high-paying work after graduation.
A generalist's track in marketing can provide a well-rounded education that covers marketing principles, market research, brand management, product design, brand promotion, marketing strategies, advertising in different forms, and press relations.
This type of marketing degree program is ideal for those who want to run a marketing department or start their own business selling specialty products. You might also pursue this degree if you want to be an independent contractor providing marketing services to other businesses.
Digital Marketing
Digital marketing takes place on the internet. From websites to smartphone apps, it capitalizes on the fact that more and more consumers are doing their shopping online, and it tries to reel in buyers through ads, banners, blogs, videos, and affiliate links.
A digital marketing concentration can cover a wide range of topics:
Marketing principles
E-commerce
Brand management
Social media analytics
General marketing strategies
Viral marketing techniques
Web and mobile design
Search engine optimization (SEO)
Some people take a "jack of all trades" approach to digital marketing. Others might have sub-specialties if they're drawn to a particular type of digital marketing concentration, such as social media marketing or search engine marketing.
There's no right or wrong answer; it just depends on where your interests lie and what kind of job you're hoping to get in the future.
International Business Marketing
International business marketing is a broad field within the global business environment, and while there are a few degree programs specifically for it, it's much more common for schools to offer a business or marketing major with a global studies concentration.
Another option is to major in global studies with side courses in communication, finance, economics, and advertising.
What can you do in the field of international business marketing? It depends on what you study.
For example, if you become an expert in cross-cultural business, you could travel overseas to help a brand launch a new product line in a foreign market. If you're a math whiz, you could become a research analyst for a big corporation that operates in multiple countries.
Something to note is that international business marketing isn't for rookies. It's rare to find entry-level jobs in the field. If you're interested in this line of work in the global business environment, you'll need an advanced degree with years of experience, so prepare yourself for the long haul.
Marketing Management
Marketing management is another career that will ask you to put your nose to the grindstone. The rewards can be plentiful in the job market, including an average salary of $136,850 per year (Bureau of Labor Statistics), but marketing managers aren't given their positions overnight. They have to work their way up the ladder.
If you aren't afraid of a challenge, however, you might enjoy the rigors of marketing management. Marketing managers are in supervisory roles, so they have lots of people reporting to them. Depending on your company, your work might involve print, radio, television, or the web.
You might organize focus groups. You might analyze research data about consumer habits and market trends. You might oversee the creation of advertising campaigns for specific products.
Do you thrive under pressure? Would you love a high-stakes but high-paying job? Consider some career goals in the marketing management job market.
Market Research and Analysis
Market research analysts are investigators. They look at studies and statistics to figure out what buyers want, what they like and don't like, how much they're willing to pay, and what they think about the stores that they frequent.
You'll need a good eye for detail as a market research analyst. Here are some of the things that you might deal with on a daily basis:
Graphs
Surveys
Questionnaires
Polls
Prices
Sales reports
Demographic data
It's a lot of paperwork, but it can be lucrative. According to the U.S. Bureau of Labor Statistics, market research analysts are in high demand with a projected growth rate of 18%, which is much faster than average.
Public Relations
You might be most familiar with public relations (PR) in terms of politics, but it has a place in marketing, too. PR reps help their company manage and maintain their reputation. This is especially important in times of crisis, but it's part of everyday business operations as well.
PR reps might have many different responsibilities. If they're good in front of the camera, they might serve as a spokesperson for the brand.
If they're better at working behind the scenes, they might draft press releases, run social media accounts, or coordinate with the media about announcements and conferences.
You can major in either marketing or public relations if you're interested in this kind of work. A few schools even offer a dual degree program for both.
Social Media Marketing
Social media marketing is a fast-growing industry with over 3.6 billion users and projected to reach 4.41 billion by 2025. If you're looking for a successful career with a great ROI (return on investment), this could be the one for you.
How do social media marketers spend their time? It depends on their exact job. Entry-level employees might answer tweets on the company's account; senior employees might approve budgets for ads and affiliate links on different platforms.
Another big part of social media marketing is analyzing data. What kind of content is getting the most engagement? Where is the most traffic coming from, and what are the demographics associated with it?
Social media marketing isn't for the technologically challenged, but if you're an expert at online communication and interested in a job with a lot of opportunities for growth, give this one some thought.
Courses for Online Bachelors Degree Programs in Marketing
While every online bachelor's in marketing is different, there are a few topics that are likely to pop up over and over again during your marketing education.
Here are just a few examples of what might be on your schedule in an online marketing degree program.
Principles of Marketing: There are four cornerstones in the marketing world: product, price, place, and promotion. Known as "the four Ps," these principles of marketing strategy are the foundation of just about every marketing course students take, and you'll need to explore them at length, along with other business strategies.
Web Analytics: You can determine the popularity of a physical store by counting the number of people who walk through the door. For an e-commerce store, you'll need web analytics. They're the metrics that companies use to track hits, visitors, pingbacks, and click-throughs, and they're quite important for digital marketing.
Business to Business (B2B) Marketing: B2B marketing is when one company sells its products or services to another. There are some key differences in business strategies when selling to a corporation versus a consumer, and B2B classes can help you understand them. They can be part of both undergraduate and graduate studies.
Pricing Strategy and Analytics: How much should you charge for that product? What's the right formula to balance the costs of manufacturing, marketing, packaging, and shipping? How can you keep your prices competitive while still turning a profit? Welcome to the world of pricing strategies.
Consumer Behavior: Consumer behavior is the study of shoppers. Rather than being a specific class, it's more like an entire branch of study, and you'll probably have your pick of consumer behavior courses as you get your marketing degree. They might be requirements for your major, or they might be electives that you can take for specialties and concentrations.
Content Marketing: "Content" is what makes up a website, and content marketing is the art of creating and distributing it. From blog posts to splash pages, it's one of the most important aspects of marketing strategy in digital advertising, so you can expect to learn a lot about good content as you obtain your marketing degree.
They might be requirements for your major in a marketing degree program, or they might be electives that you can take for a concentration or specialization within marketing degrees.
Traditional Marketing vs Digital Marketing
"Traditional marketing" refers to marketing that isn't online. This can include magazines, billboards, phone calls, television commercials, radio spots, and direct mail marketing.
By contrast, "digital marketing" takes place on the web. It includes ads, emails, pop-ups, websites, blogs, search engines, and social media posts.
There can be some crossover between traditional and digital marketing. For example, both types can make use of newsletters; it's just that traditional newsletters are put in a mailbox while digital newsletters are sent to an inbox.
There's an eternal debate in the business world about which type of marketing strategy is the most effective.
The simple truth is that both methods have their pros and cons, and some people are naturally drawn to one form of marketing over another. If you're weighing successful career options, you'll need to decide for yourself which is right for you.
Traditional marketing: anything that isn't online. Potential jobs include ones in print, radio, television, and outdoor advertising.
Digital marketing: anything that's online. Potential jobs include things like social media coordinator, digital content creator, and search engine analyst.
Something to note is that many marketing jobs combine both traditional and digital elements. For example, a marketing manager might be expected to oversee everything in their department, including digital and non-digital ad campaigns.
What Can You Do with a Marketing Degree?
You'll have plenty of career options with a marketing degree, especially if you're willing to stay in school and obtain a bachelor's or master's degree. There are even doctorate degrees for marketing. While a PhD can't guarantee a good job, it can significantly improve your odds.
Here are a few career paths that you might take with a marketing degree:
Search Engine Marketing Specialists
Have you ever wondered about the mechanics behind your Google searches? Marketing specialists do. In fact, there's a whole industry devoted to search engine optimization (SEO) so that brands can get their websites on the top of search engine results.
Some of the tricks revolve around targeting certain keywords or coding websites in a specific way to take advantage of consumer behavior. Other research goes into analyzing the algorithms of search engines to stay on the cutting edge of what they deem "relevant."
If you enjoy data crunching, you might enjoy a job with search engine optimization and its associated marketing skills.
Media Planner
Someone has to plan all of those commercials and banner ads that you see, and it's usually a media planner. They're responsible for the big-picture marketing of a brand. For this reason, they're sometimes called "brand planners" or "brand strategists."
It's hard to pin down the exact responsibilities of a media planner since their jobs are so flexible and versatile. They might work on a billboard one day and a social media video the next.
You'll need plenty of imagination to be a media planner. While business sense is important too, this is definitely a job for creatives.
Social Media Manager
Social media has taken the world by storm, and it's become an absolute necessity for modern business. Some studies suggest that as many as 74% of consumers are influenced by social media.
As you might imagine, this has caused a huge boom in social media marketing jobs as companies seek to capitalize on their influence.
You might wear many different hats as a social media manager.
You might be a customer service representative that answers questions on Twitter; you might be a creative person who dreams up different ads for Facebook and Instagram; you might be a data analyst that looks at the statistics of accounts, platforms, and customer demographics.
Social media is a field that changes by the day, so your job duties might change as well. You'll need to stay on your toes and keep abreast of consumer behavior as a social media manager.
Marketing Degree Salary
Since marketing jobs can range from low-paying internships to high-paying department heads, you'll see a wide scope of salaries within the industry. Some career paths in the marketing field, according to the Bureau of Labor Statistics, include:
Chief marketing officer ($184,460 per year)
Marketing manager ($136,850)
Promotions manager ($125,510)
Art director ($94,220)
Media planner ($64,230)
Digital marketing specialist ($63,790)
Market research analyst in wholesale trade ($61,780)
Marketing consultant ($61,520)
Social media specialist ($61,150)
Convention planner ($50,600)
You should know that salaries can be different for the same job, too. A marketing manager in a metropolitan area like San Jose might make $199,710 annually, whereas a marketing manager in a nonmetropolitan area like Southwest Maine might only make $97,670 annually.
Your own salary will depend on things like your educational level and total years of experience. So whereas an online bachelor's in marketing can put you in a good position salary-wise, pursuing an online master's in marketing or even an online PhD in marketing could help increase your annual salary by a significant amount.
Marketing Professional Organizations
Professional organizations can provide a lot of resources for a career-oriented student. They usually require membership dues, so they're a bit of an investment, but they can pay for themselves in terms of workshops, seminars, academic journals, networking events, and mentorship programs.
Join one of these organizations while you're still in school to stay abreast of industry news and to become aware of job possibilities.
Accreditation
Accreditation is one of the first things that you should look for in a degree program of any type. If you don't want to check schools individually, start your search with an accrediting board.
Higher Learning Commission (HLC)
Middle States Commission on Higher Education (MSCHE)
New England Commission of Higher Education (NECHE)
Northwest Commission on Colleges and Universities (NWCCU)
Southern Association of Colleges and Schools Commission on Colleges (SACSCOC)
WASC Senior College and University Commission (WSCUC)
These are the regional boards that evaluate colleges and universities as a whole. There are also organizations that accredit business programs specifically, including online bachelor's in marketing degree programs.
Association to Advance Collegiate Schools of Business
The Association to Advance Collegiate Schools of Business (AACSB International) has accredited literally hundreds of degree options. It specializes in business, finance, accounting, economics, marketing, and other related fields.
The Accreditation Council for Business Schools and Programs
Like its name suggests, the Accreditation Council for Business Schools and Programs (ACBSP) is for business schools.
A nice thing about their organization is that they've accredited programs at every degree level, so whether you're thinking about an associate degree or a doctorate degree, they can point you in the right direction with their searchable database.
International Accreditation Council for Business Education
Formerly known as the International Assembly for Collegiate Business Education, the International Accreditation Council for Business Education (IACBE) offers accreditation for business schools of all kinds. They're known for their high standards.
Financial Aid
Financial aid is available for qualified students.
Your first step is to complete the Free Application for Federal Student Aid (FAFSA) In addition to student loans, you may also qualify for grants, such as the Pell Grant.
Last but not least, if you're already employed, ask your human resources department about tuition reimbursement. Some companies are willing to pay for their employees to get an education that will help them learn new marketing skills or earn new certifications for the job.
Questions Related to Earning an Online Marketing Degree
Here are a few more points of interest that students have regarding online marketing degree programs.
What Is Marketing?
Marketing is the art of promoting something. Whether it's a product, service, company, brand, or lifestyle, you're trying to appeal to people and get them interested in it through your marketing and presentation skills.
A common misconception is that marketing is about sales, but that's not strictly true. You can "sell" an idea with no financial value, and you can "market" yourself or your interests without money being your bottom line. At its core, marketing is just about engaging people for a specific purpose.
How Do I Get a Degree in Marketing?
There are several levels for a marketing degree, for both traditional as well as online marketing degrees:
An associate degree in marketing is typically a two-year endeavor that can teach you the basics. It isn't enough education for a high-paying marketing career, but it can qualify you for entry-level jobs, and it can get your foot in the door for further advancement.
A bachelor's degree in marketing will usually take four years, and it's enough to qualify for most mid- to senior-level marketing jobs. You can work towards either a Bachelor of Arts (BA) or a Bachelor of Science (BS) degree in marketing.
A master's degree in marketing requires on average an additional 1-3 years of study after obtaining your bachelor's degree. You can specialize in things like global marketing, social media marketing, and marketing management.
A doctorate degree in marketing is the highest education that you can obtain in the field. It can require anywhere from 4-8 years of additional study, so it's quite the commitment, but it can be worth it for a highly specialized field where you need a PhD to be competitive.
Keep in mind that every level of education has its own earning potential, so it'll be up to you to decide if the cost of an advanced degree is worth it.
Can I Get a Marketing Degree Online?
Yes, you can get a marketing degree online. With this type of online marketing degree program, it doesn't matter where you're located. You don't have to be an in-state student, and in some cases, you won't even have to pay out-of-state tuition rates. As long as you have an Internet connection, you can earn your degree from online marketing programs.
Another option is a "hybrid" degree that's partly online and partly in the classroom. You'll need to be a resident for this one since it requires attending courses on campus. It can be a good choice if you want a traditional college experience but also desire some flexibility in your schedule via online marketing programs.
What Kind of Jobs Can You Get with a Marketing Degree?
A marketing degree can help you land a variety of jobs in the business sector. Some of them aren't even in advertising. Since there's a lot of crossover between business, finance, economics, marketing, and public relations, a degree in one field is sometimes good enough for a job in another.
If you enjoy marketing for its own sake, however, there are plenty of jobs where you can utilize a marketing degree:
Media planner
Digital media analyst
Social media manager
Promotions manager
Search engine optimization specialist
Project manager
Public relations representative
Market research analyst
There are many more, but they can be dependent on things like experience and skill set. For example, you won't become a chief marketing officer (CMO) without years of managerial training and excellent presentation skills.
How Much Does Online Marketing Degree Programs Cost?
According to the National Center for Education Statistics, the average four-year degree costs around $31,875. This shakes out to $9,212 for in-state students and $26,382 for out-of-state students.
Before you write these numbers down, however, you should know that the price of a marketing degree can vary quite a bit from school to school.
Prestigious universities have a much heftier price tag than state schools, for example. Colleges with good financial aid programs will be cheaper than others. You can also save money if your school offers a dual bachelor's and master's degree program in marketing.
You can also save quite a bit of money if you test out of classes or can submit a portfolio to earn credit for prior learning.
SEE ALSO:
Quickest way to Immigrate to Canada as a Tailor In 2023/2024
Quickest way to Immigrate to Canada as a Hairdresser In 2023/2024
How to Immigrate to UK as a Truck Driver 2023/2024
About Accelerated Fire Science Degree Programs and Industry Salary 2023/2024
About Top Online Sustainability Degree Programs and Industry Salary 2023/2024
About Accelerated Theology Degree Programs and Industry Salary 2023/2024 in America
About Accelerated Criminal Justice Degree Programs and Industry Salary 2023/2024
Having Questions? Leave a comment and we will attend to it. Share this post to your friends on social media by using the share buttons below.