Having Questions? Leave a comment and we will attend to it. Share this post to your friends on social media by using the share buttons below.
Travelling overseas can be exciting and can also come with some hitches if one does not have enough information. Sometimes you will get a direct flight. Other times, you will get connecting flights. Several countries have different airport processes but general rules apply everywhere. It is important to know what to do and how to do it to enable you not miss connecting flights and get to your destination easily.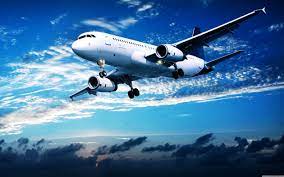 Read on to know what to do when you have a connecting flight.
What is a connecting flight?
A connecting flight is one that requires travellers to board two or three planes to get to their destination. It is basically having to take two or more flights to one place. Connecting flights are booked on one ticket. The time you spend waiting at the airport between two flights is called a layover.
Usually on a connecting flight that are booked in one ticket, you do not need to check in your luggage while waiting for the next flight. The airport staff and security will take care of that although you may need to go through security checks on yourself and your hand luggage.
Tips for booking connecting flights when travelling overseas.
Don't book tight connections. Do not allow your previous flight and next flight to be too close. You may end up missing your next flight. Remember you have to consider the time needed to get through airport checks.
Choose seats close to the plane exit door. The faster you get off the plane, the easier it is to get to your next flight gate. You avoid standing on long queues by doing this and you are more assured of not missing your next flight.
In order not to miss connecting flights, use the same airline. It will be easier to get help in the event of any issues.
Make sure you do not need a visa for the country/countries you are connecting to. Though most connecting flights do not require this, countries like USA do.
Useful things to carry along on your journey
Air ticket
Means of identification
Luggage(s)
Snacks
Fruits
Charged power bank
Phone charger
Headphones
Map of your connecting airport(s)
Underwear
Toothbrush, Toothpaste. Face wipes.
Earplugs
Eye mask
Book
Pain relieve
Steps to take on arrival at the airport before boarding a flight.
Check In – Locate the counter or stand of the airline you have your booking with. If there is a queue, you'll need to wait for your turn. Once it gets to your turn, you'll need to provide the desk officer with your booking reference number and your valid means of identification. This is for them to be able to ascertain that the person on the booking reference details and the identity card are the same. After these, a boarding pass will be issued to you. Your boarding pass has two parts, one to be held by you and one to be attached to your luggage.
Check In Luggage – After you check in for your flight, you will proceed to have your luggage placed on the weighing scale to ensure you have not passed the weight limit for each passenger. If you have passed the weight, you will need to pay a fee for extra luggage which is charged per kg. Here are some things for you to take note of about your luggage.
– Be sure that your luggage is within the required size and weight restrictions. It should not exceed 20kg, and the maximum size dimensions are 90 x 75 x 43cm
– Make sure that you have not packed any dangerous goods into your luggage
– Ensure that you have no valuable items like cash, jewellery, expensive perfumes of personal electronics in your checked luggage
– It's a good idea to have a lock on your luggage.
– It's a good idea to have your luggage wrapped at the airport to protect it from scuffs.
Ensure your luggage is tagged with one part of your boarding pass. This is very important in helping you locate your luggage when you arrive at your destination. 
Go through airport security – You'll need to go through some security checks. The airport security will also check your means of identification and your boarding pass to be sure every detail matches. Your hand luggage, laptops, phones and any other bags you are carrying will also have to pass through a security check. You will also be required to pass through a security machine to check every part of your body to ensure you are not in possession of any harmful things.
Locate your boarding gate – You will need to get to your boarding gate after going through the above mentioned processes. Your boarding gate will have a waiting area where you can sit if it isn't time for your flight yet. In the waiting area, you can get something to eat and drink. You can also opt to wait in the lounge which has beds and free Wi-Fi. This will require you to pay for it though. While you wait, you must be attentive to announcements made from the mounted speakers to get information regarding your flight. Be sure to ask questions to be sure you are waiting at the right place so that you do not miss your flight.
Board the aircraft – Once announcement is made regarding the availability and ready take off of your flight proceed to the boarding gate. Your airline staff will check your ID and boarding pass and you will be directed to a bus which will convey you to the waiting aircraft. Once you get into the aircraft, locate your seat (your seat number will be on your boarding pass). Keep your hand luggage in the overhead cabin above your seat. Make sure it is staying properly. Now you can proceed to sit on your seat, put on your seat belt and listen for other instructions from the cabin crew.
What to do not to miss connecting flights.
When you arrive at the connecting airport, locate the gate for your next lane and flight. If you are not sure about the location, ask the airport staff.
Check your ticket to be sure of the time of departure.
Connect with your family and friends to let them know the status of your transit and how far you have gotten. It's important to do so.
You'll probably be exhausted from your previous flight so take a nap if you need to. You can lay on the seats at the waiting area or pay for a spot at the lounge. The lounge gives our more comfort with beds and free Wi-Fi.
You can take a walk to enjoy the scenery. Usually international airports are more captivating that local airports.
You can locate a restaurant to satisfy your hunger cravings if you feel hungry.
You'll see the area packed with different people. You can network and build connections with new people. It is a great way to get contacts especially as a business or career person.
 It's always good to travel with a book. You can pull out your book to keep yourself busy while waiting.
Be sure to always be attentive to announcements and also be attentive to your time to make sure you don't miss connecting flights.
Learn more about connecting flights.
Read how to apply for a US Transit Visa.
Having Questions? Leave a comment and we will attend to it. Share this post to your friends on social media by using the share buttons below.