Having Questions? Leave a comment and we will attend to it. Share this post to your friends on social media by using the share buttons below.
Here is a quick list of the 10 Best Universities in Nigeria. Kindly note that this ranking is done by the National Universities Commission and not by any individual.
Education is the bedrock of any strong society. In fact, it is often said that the development of any society goes hand in hand with the development of its educational sector.
With the growing number of university aspirants, it is sometimes important to know which universities are top ranking in the country so as to make a good choice. That is why you also need to know List of Best Courses to Study in Nigeria with Job Opportunities. This will help you with making your decision.
Also, if you are a Jambite or university student, you might want to know the Top 10 Best Private and Public universities in Nigeria.
LIST OF THE 10 BEST UNIVERSITIES IN NIGERIA
10. FEDERAL UNIVERSITY OF TECHNOLOGY, MINNA (FUTMINNA)
On number 10, we have the Federal University of Technology, Minna. FUTMINNA was found in 1982 with the objective of promoting the nations drive for science and technology. The school maintains a standard in technology and innovation drive. It boasts of 10 faculties and 3 schools inclusive which include School of Science Technology, School of Engineering, School of Agriculture.
9. UNIVERSITY OF ABUJA
Coming strong at number 9 is the University of Abuja. The university of Abuja was established in 1988. UNIABUJA offers regular degree, dipmola and post graduate programs to the public.  The university first started in Gwagwalada, Abuja but is now called the Mini Campus, while its main campus is located at Airport Road, Abuja.
8. UNIVERSITY OF BENIN
The University of Benin, formerly an institute of Technology was founded in 1970 and became a university in 1971.  The university offers courses at postgraduate, undergraduate and diploma levels.  Also, it has 13 faculties and is regarded as one of Nigeria's first generation federal universities. It is known for high social activities and high participation in external competitions.
Some of the notable alumni from the University of Benin are Richard Mofe-Damijo, popularly called RMD, who is a popular Nollywood actor and Babatunde Raji Fashola who is a Nigerian politician is currently in charge of the Ministry of Power, Works and Housing. He studied Law in UNIBEN
SEE ALSO: LIST OF ALL COURSES OFFERED IN NIGERIAN UNIVERSITIES
List of Best Courses to Study in Nigeria with Job Opportunities
List of 9 NYSC Best States and How Much They Pay
7. UNIVERSITY OF NSUKKA
The University of Nigeria  commonly referred to as UNN and was founded in 1955 by Nnamdi Azikiwe with motto "To restore the dignity of man"  has over 40,000 students. Also, this university is the first fully fledged indigenous and first autonomous university in Nigeria. Also, it boasts over 12 faculties.
6. UNIVERSITY OF LAGOS
The University of Lagos is popularly known as UNILAG with the motto "in deed and In Truth" was founded in the year 1962. The University of Lagos has a banner of excellence and holds a high standard among top-flight universities in Nigeria. Also, it consists of about 40,000 students and offers courses for programs at all levels.
5. COVENANT UNIVERSITY
Covenant University is a private owned university affiliated with Winners Chapel Church and is located in Ogun state. This university was established in the year 2000 by Bishop David Oyedepo and has a full licensing from the federal government to operate as a private university. Also, it holds a high standard academically, spirituality and discipline.
4. UNIVERSITY OF ILORIN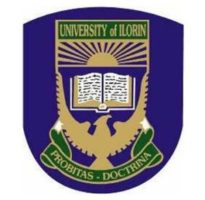 The University of Ilorin also known as UNILORIN was founded in the year 1975. Its motto is "Probitas Doctrina" meaning better by far. It is located in the western part of Nigeria, Ilorin, Kwara State. Some of its notable alumni are Sarah Alade who is a former Governor of Central Bank, Aize Obayan who used to be the Vice-Chancellor of both the Covenant University and Landmark University.
In addition, it is important to note that it is the only federal university that is not a member of the Academic staff Union of Universities (ASUU). So if you join this institution, you will not have to worry about the famous ASUU strike.
 3. AHMADU BELLO UNIVERSITY
At numAhmadu Bello University was founded in the year 1962. The university boasts of some very highly prolific alumni's like Umaru Musa Yar'adua, Namadi Samboa, Aitku Abubakar, Attahiru Jega, Nuhu Ribadu, Donald Duke, Sanusi Lamido Sanusi and even Dino Melaye. The university boasts over 12 faculties and has one of the largest teaching hospitals in Nigeria and Africa. Ahmadu Bello University is located in Zaria, Kaduna State. In addition, the school has 2 campuses, 12 faculties, 1 postgraduate school and 82 departments.
2. OBAFEMI AWOLOWO UNIVERSITY
The Obafemi Awolowo University, popularly known and referred as OAU was founded in the year 1961. Although, it has always been known as the University of Ife before it was later renamed as Obafemi Awolowo University. It was named after Obafemi Jeremiah Oyeniyi Awolowo, GCFR (Yoruba: Ọbáfẹ́mi Awólọ́wọ̀; 6 March 1909 – 9 May 1987) who was a Nigerian nationalist and statesman who played a key role in Nigeria's independence movement, the First and Second Republics and the Civil War
In addition, the motto of this university is "For Learning and Culture" and pertaining to culture, it contains alot of cultural heritage and architectural structures and is often referred to as Africa's most beautiful campus.
1. UNIVERSITY OF IBADAN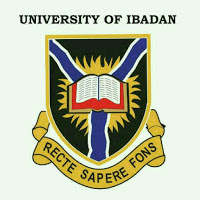 Last but not least is the University of Ibadan. Of course, this University has been one of the most prestigious universities in the country to date. The University of Ibadan popularly called UI was founded in the year 1948 and regarded as Nigerian oldest University. It is was the institution of a renowned novelist and international author, Chinua Achebe. He was alumni of this great University.
Finally, this university consists of 13 faculties and has a very high standard which makes it different from other universities.
RELATED SEARCHES
TOP 10 FEDERAL UNIVERSITIES IN NIGERIA

BEST UNIVERSITIES IN NIGERIA

BEST SCHOOLS IN NIGERIA

TOP 10 UNIVERSITIES IN NIGERIA
In conclusion, it doesn't always matter what university you go to. As a matter of fact, what matters is what you are able to make out of it.
Do well to share this post.
Having Questions? Leave a comment and we will attend to it. Share this post to your friends on social media by using the share buttons below.