Having Questions? Leave a comment and we will attend to it. Share this post to your friends on social media by using the share buttons below.
Due to the COVID19 Pandemic, schools in Nigeria have been shut down for a while now. This shutdown was since late March 2020. So people are wondering When Will School Resume and reopen in Nigeria? Well, I will answer that in a bit.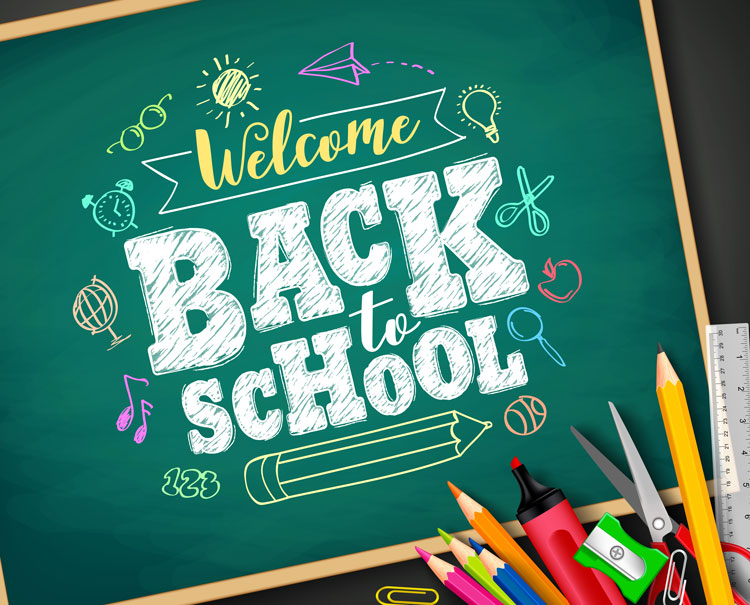 The Federal Ministry of Education in conjunction with the Federal Government of Nigeria declared in MARCH 2020 that all schools in the country must be shut down till further notice. This directive applied to all institutions.
But right now, it seems we are all tired of the stay at home and most of us really want to know when school will resume in Nigeria and the official Nigerian Government Resumption date for 2020/2021
PLEASE NOTE:
While waiting for the resumption date, it is important for students to make use of this free time because a lot of time is already lost and there will be very much rush when the new academic calendars are released for each institution. Like those preparing for WAEC and NECO and wondering when the new date for WAEC and NECO 2020 is, make sure you are reading and practising a lot.
SEE ALSO: Easiest Subjects To Pass In WAEC, JAMB and NECO
List of Institutions and Schools in Nigeria Closed Down Due to COVID19.
The following institutions were closed down due to the COVID19 pandemic in Nigeria and these schools are expecting to resume soon.
Nursery and Primary Schools
Secondary Schools
Colleges of Educations
Polytechnics
Universities
Many schools have now resorted to Online Learning Platforms and even some schools have started selling their post UTME Forms.
Don't be left behind, be informed about the list of schools that have released their post UTME forms and the Schools who are doing online learning.
When is School Resumption Date in Nigeria for 2020? | Schools Resumption Date
A rumour has been going on that the 1st of JUNE 2020 is the resumption date released by the Federal Ministry of Education. But frankly, this is NOT TRUE. The Federal Ministry of Education has not released an official date for the resumption of Primary, Secondary Schools, Universities, Polytechnics and Colleges of Education in Nigeria.
Please do not believe anyone that says 1st of JUNE 2020, 4th of August 2020 or 20th of November 2020 is the new school resumption date. It is a lie.
Drop your phone number in the comment section or send us a message on WhatsApp so that we will keep you updated on the post UTME forms that are out and the resumption date for Universities, Polytechnics and Schools in Nigeria.
The Minister of State for Education, Emeka Nwajiuba, has said that despite the announcement by the President, Major General Muhammadu Buhari (retd), on a gradual relaxation of the lockdown on Abuja, Lagos and Ogun states, the Federal Ministry of Education could not foresee or give any date when schools will be resuming in the country.
Nwajiuba said this while responding to newsmen during a briefing by the Presidential Task Force on COVID-19 pandemic on Tuesday in Abuja.
The minister said, "The President actually addressed the issue of the opening of the economy gradually. Until that is done, we can't foresee or immediately tell you when all the schools will be reopened. It will not be proper for us to simply give you a date. It has to be in tandem with these opening terms. We don't want to put our children at risk. None of these schools can function on their own without society.
SEE ALSO: When Will WAEC 2020 Start in Nigeria? SEE ANSWER
List of Schools that have Resumed Online Learning in the midst of CORONAVIRUS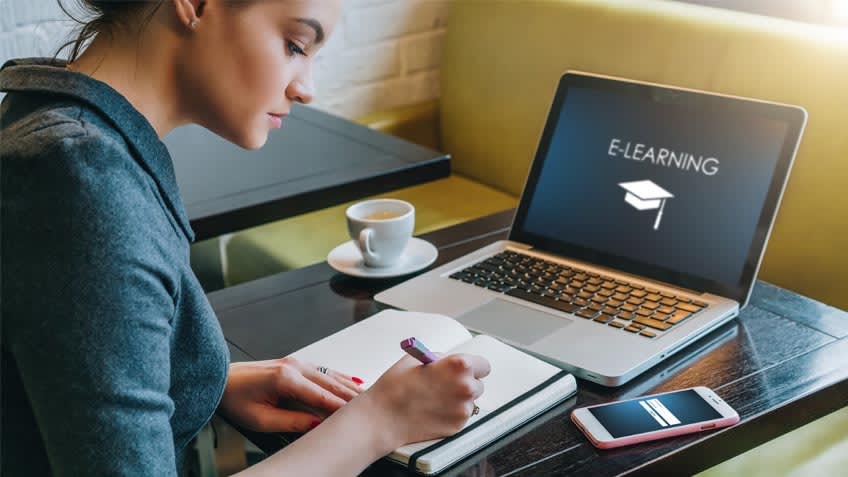 This is a list of every school that will resume or has already resumed online or e-learning in Nigeria presently. Others will likely join in later.
Yaba College of Technology
Abia State University
Skyline University of Nigeria
Abia State University
Edo University Iyamho
Michael Okpara University of Agriculture Umudike
Godfrey Okoye University
Federal Polytechnic Nekede Owerri
Bowen University
Afe Bablola University
American University of Nigeria
Ladoke Akintola University of Technology LAUTECH
Rivers State University
5 Things You Can Do as a Student during the COVID19 Pandemic
It is actually true that most students while waiting for school to resume in Nigeria will spend this time on frivolities and make absolutely no use of it. But you can be different and make 100% use of the time by doing one or a few of the following things listed below.
1.       LEARN A SKILL
The strike period gives you the opportunity to learn a new skill. There are quite a number of skills available for you to learn. There's tailoring, baking, beed making, photography etc. Engage yourself productively and build this skill with the time you have available especially in this era where certificates alone might not be enough to make a living for you. These skills can also come in handy to enable you to make money on campus when the strike is finally called off.
2.       START YOUR BUSINESS
If you desire to be an entrepreneur, the best time to start building is now. If peradventure you already have a particular skill, you can as well start making money and selling your brand. You may be selling a product or providing a service; take the opportunity to market yourself and your business. This could come in very handy later in life.
3.       START A PROFESSIONAL COURSE
Ever heard of sites like Edx, Coursera, Udemy? They provide you with professional certificate courses. Why not use this time to build your CV? This will definitely come in handy later in life, probably when you enter into the labour market. Short online courses are available for you to get involved with.
4.      CREATE TIME FOR PERSONAL STUDY
Despite the free time available to you as a student, it is important you also create time for personal study of both school-related and non-related materials. This will help keep your mind fresh and ready for the school resumption.
Christine, a 15-year-old girl from PANAMA, said "I'm advancing with some homework and I'm already reading the next units. To other students around the world whose schools have been closed due to coronavirus, I would ask them not to think these are holidays. There's a reason why we're out of school. It's time for us to prepare and not to get sick"
5.      Exercise Regularly and Stay physically Fit
One of the best ways to fight the Coronavirus is to build your immune system. One of the ways to do this is to eat healthily and exercise regularly.
Exercise can be a healthy way to help when you feel sad, stressed or overwhelmed at times. It's part of life and being a human. It's especially relevant now in the midst of a global pandemic. You can do the following
Take a walk or run around your neighbourhood.
Take an online class through a local gym – many are providing free sessions right now!
Get on Instagram – many professional athletes and trainers are posting workouts on their stories and pages.
Find a YouTube fitness video to take you through exercises (my favourite are HIIT workouts).
Go for a bike ride.
Climb the stairs a few times – it will get your heart rate up!
Challenge a friend or family member to an activity while maintaining a physical distance of six feet, or use video conferencing. See how many jumping jacks or crunches you can do in a minute, for example.
Stick with us for more information and updates on the School Resumption Date and Reopening in Nigeria.
Having Questions? Leave a comment and we will attend to it. Share this post to your friends on social media by using the share buttons below.